eZee Absolute has gotten a fresh new look in this version.
Explore region-wise customizations and other value-added features here!
eZee Absolute now with brand new UI
Using a system with the same user-interface gets monotonous for all kinds of users. One must get hands on such a system, which not only updates it's features and modules, but also it's look and feel.
Taking into account this fact, in the last version, we had enhanced the user-interface of our listing pages in eZee Absolute front-office. Continuing with the process, we have given an uplift to the whole of eZee Absolute front-office.
You get to use eZee Absolute now with a completely new user-interface, thereby enhancing your experience and holding a user-friendly touch for you.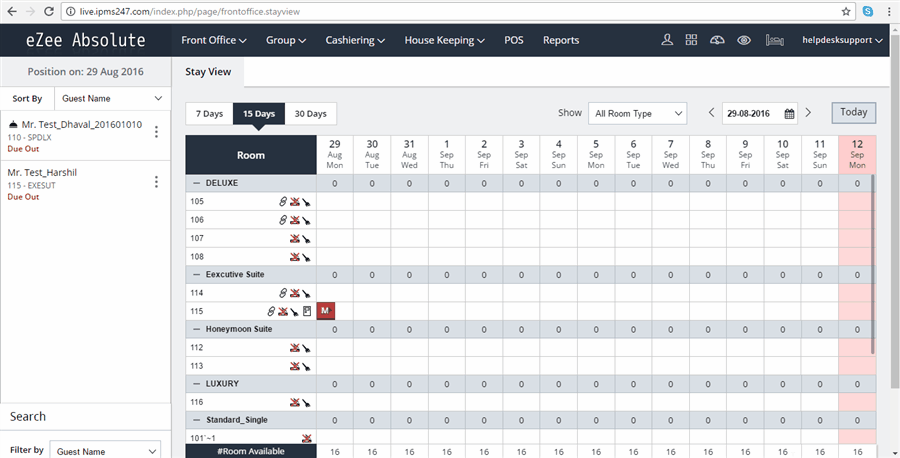 Addition of a new Payment Gateway
In addition to our extensive range of payment gateway integrations, this time, we have integrated GlobalPayments payment gateway for faster and secure payment process.
This integration supports operations of sale and refund. That is, you will be able to process payments of sales and refund through this payment gateway.
You can enable this payment gateway from:
eZee Absolute Configuration Settings General Display Settings Select Payment Gateway Select GlobalPayments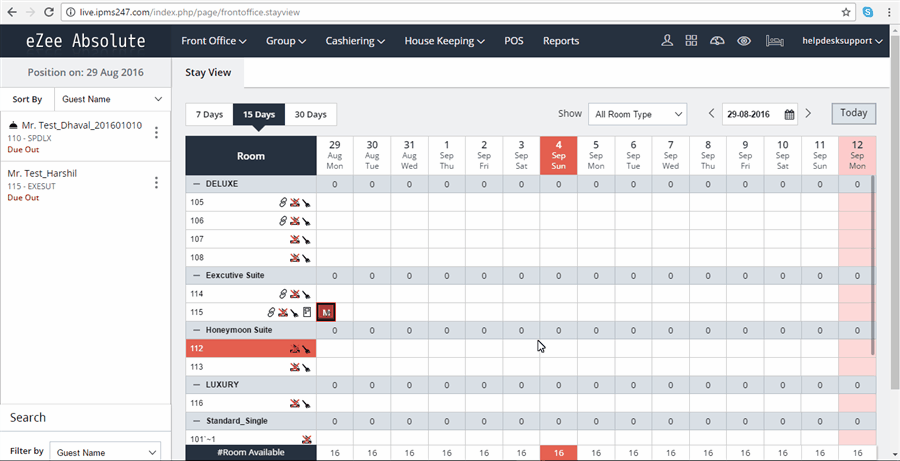 MyKad Integration – for users in Malaysia
Taking into consideration the needs of our users of different regions, in this latest version, we have integrated MyKad – Malaysian Identity Card, for our users in Malaysia region.
Through this integration, guest information like guest name, address, city, state, pin code, nationality, identity number, and several other personal information will get filled in automatically while creating a new guest profile in eZee Absolute front-office.
Contact us at cm@ezeetechnosys.com to enable this feature in your PMS.
Note: Refer release notes for more details.
Some updates for our users in United Kingdom
This version of eZee Absolute brings with it, certain enhancements made exclusively for our users in UK.
Integration of Address Finder interface: This interface will find the address of your guest through his pin code, thereby saving you and your guest precious time for entering and saving the address individually.
Once you select the appropriate address from the available ones extracted on the basis of pin code, the system will fill in the address and city fields automatically. Additionally, you will also be able to make use of the same interface while creating a new guest profile.
Get a customized Guest Registration Card: This feature will let you generate a customized registration card using Template 7 and edit the footer section as per your requirements. Furthermore, you can access this Guest Registration Card from the Edit Transaction screen in eZee Absolute front-office.

Adding to the customizations for UK regions, we have developed Detail Folio Template (Template #10) and Summarized Folio Template (Template #11). The summarized folio template has an additional option to list out only the posted charges in the folio.
For Iceland: Group Invoice Template
Besides meeting the requirements of our users in UK and Malaysia, in this latest version, we have developed Group Invoice template for users in Iceland.
The format of this template is same as that of 'Template for Iceland' folio detail template.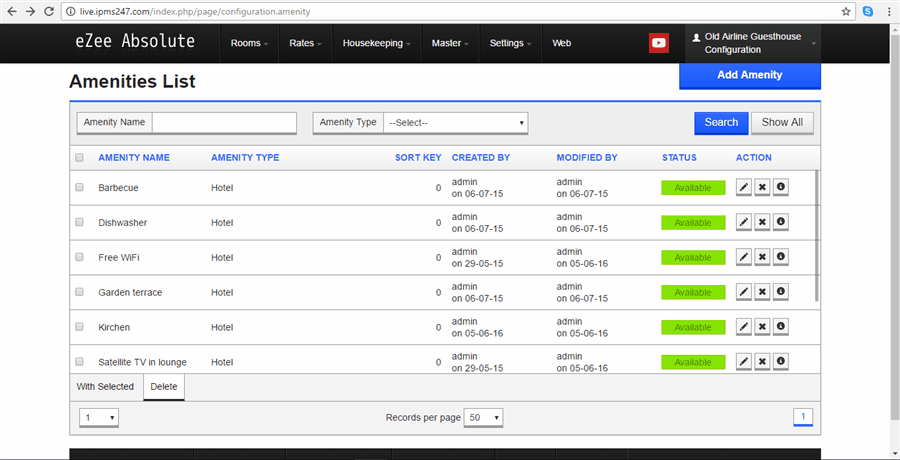 There's more in the latest release:
In eZee Absolute front-office, you can now change the left panel in reports in your custom language.
In addition to the existing Audit Trail logs, you will be able to view the Audit Trail logs of adding meal plans, setting remarks and release date of a booking.
For Travel Agents, we have included a new commission plan, '% on all nights (including tax)', wherein, the travel agents can obtain a commission of set percentage on the room rates on all nights.
You can now easily post an inclusion on your selected date.
Some enhancements on Stay View: You will be able to switch easily between expanded and collapsed room type views, distinguish confirmed reservations and inventory count with different colors, and differentiate suite block and normal block room easily.
Send your guests a 'Hold Booking Voucher' as a guarantee on putting a confirm or unconfirmed booking on a hold.
We have added 4 new columns in the Folio tab of Edit Group Transaction screen. These columns will indicate unposted inclusions, room charges inclusive of tax, extra charges inclusive of tax and additional charges.
You'll be able to search for your required reports quickly by using the search option added in this version.
Search your guests on the basis of business source filter criterion swiftly.
Quick FAQs
Since eZee Absolute is a cloud product, you do not have to follow any steps to download and install the new version into your system. Just sit back and relax, and your system will be updated in no time. As soon as the update is out, you will be able to avail new enhancements on the latest version of eZee's cloud PMS.
Your data will remain unchanged after the update. You can begin using the system from where you left off, immediately after the update.
Quick Links
Have any queries or doubts with the system or facing trouble using eZee solutions?
Submit a Ticket Download Release Notes Contact eZee Live Support